by :
David T. Sandwell - Scripps Institution of Oceanography -
sandwell@geosat.ucsd.edu
and
Walter H. F. Smith - Geosciences Laboratory, NOAA -
walter@amos.grdl.noaa.gov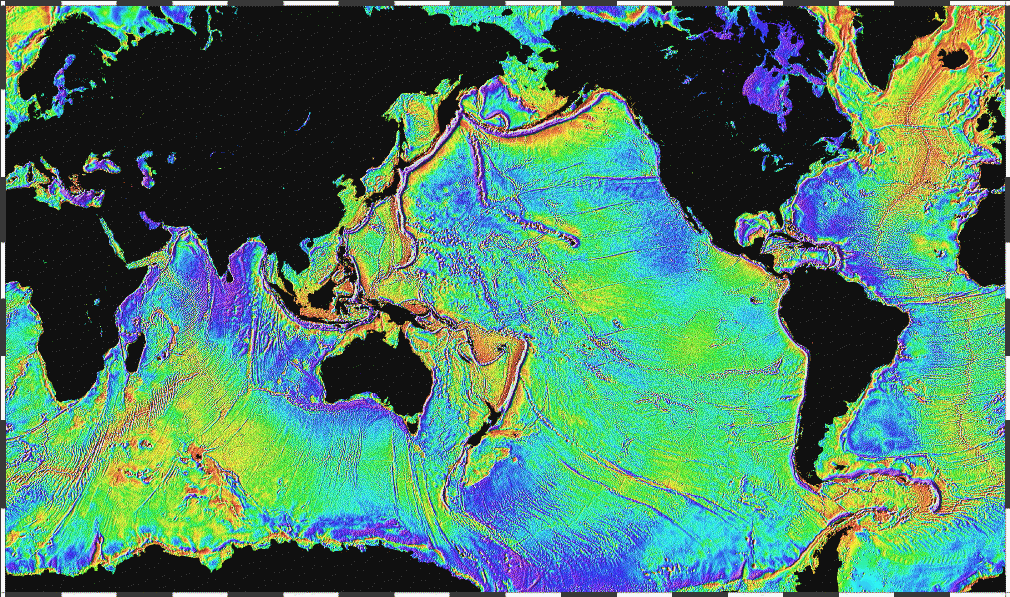 The surface of the ocean bulges outward and inward mimicking the topography of the ocean floor. The bumps, too small to be seen, can be measured by a radar altimeter aboard a satellite. Over the past year, data collected by the European Space Agency ERS-1 altimeter along with recently declassified data from the US Navy Geosat altimeter have provided detailed measurements of sea surface height over the oceans. These data provide the first view of the ocean floor structures in many remote areas of the Earth. For scientific applications, the Geosat and ERS-1 altimeter data are comparable in value to the radar altimeter data recently collected by the Magellan spacecraft during its systematic mapping of Venus.
Read More About: